blittertech
Waveblitter video synthesizer
Regular price
$152.00 USD
Regular price
Sale price
$152.00 USD
Unit price
per
Sale
Sold out
FREE International Shipping
Waveblitter audio-reactive video synth with varied types of visualization. Some modes continuously sample the incoming audio and refresh constantly. Other modes wait for an audio level threshold (trigger) to update the visual. And still further modes are a combination of these two!

- Analog (composite) video via RCA jack, output mode in PAL or NTSC
- Line-in audio input via 3.5mm jack
- Ambient audio input via inbuilt microphone with automatic gain
- Audio input mode is switchable
- 28 audio visualization modes (software updates available for new modes)

- NEW audio-reactive "image" modes on Waveblitter. Images are uploaded over wifi from any browser.
- Low pass filter (LPF) control affecting either audio input type

- Intensity control to manage output size, image intensity, beat sensitivity etc (dependant on visualization mode)
- Inbuilt hsync and vsync glitch effects, triggered on adjustable audio intensity level (PAL only)

- TFT display screen shows current mode and settings. Settings can be saved
- USB C powered (cable included)

Share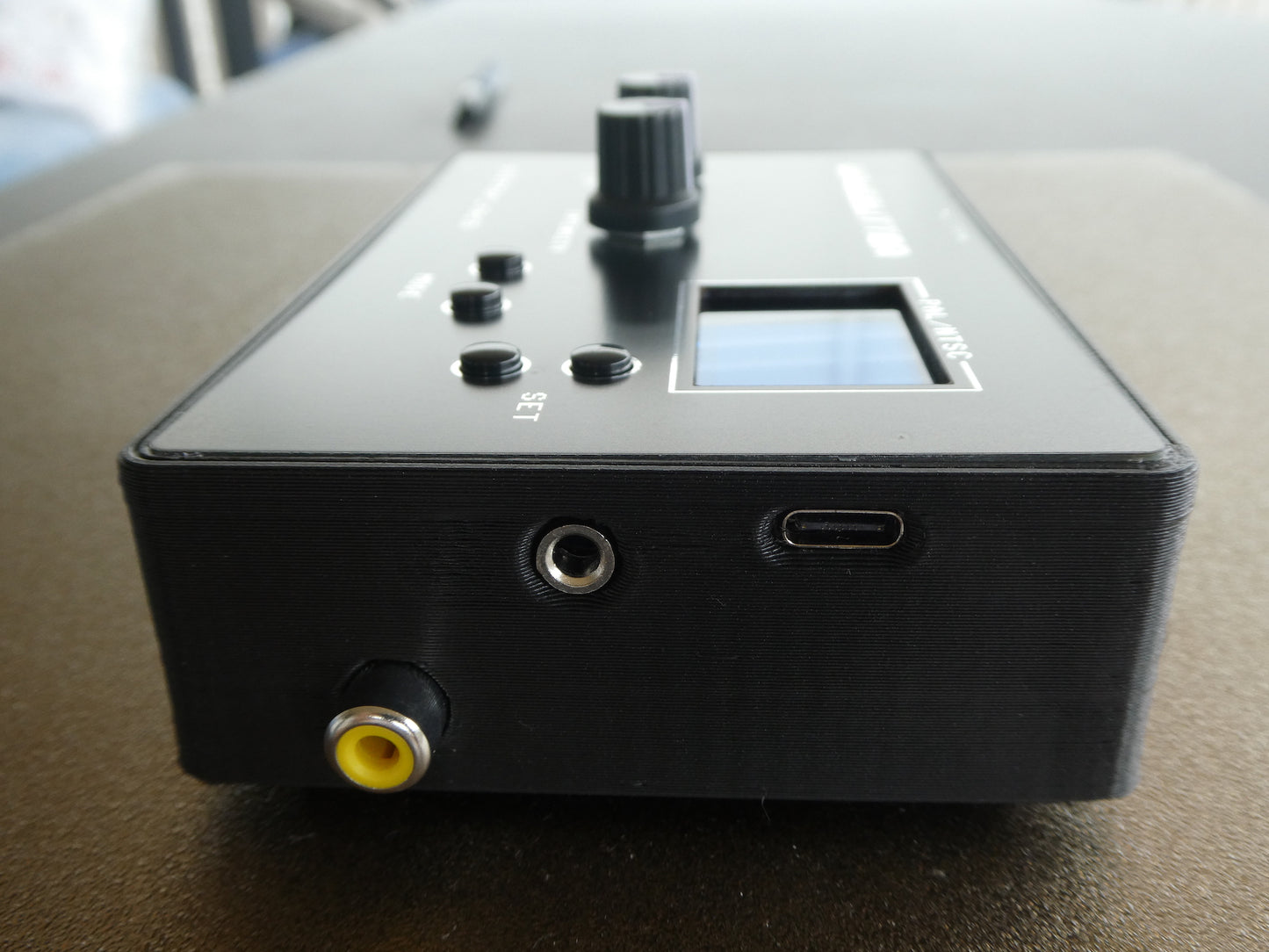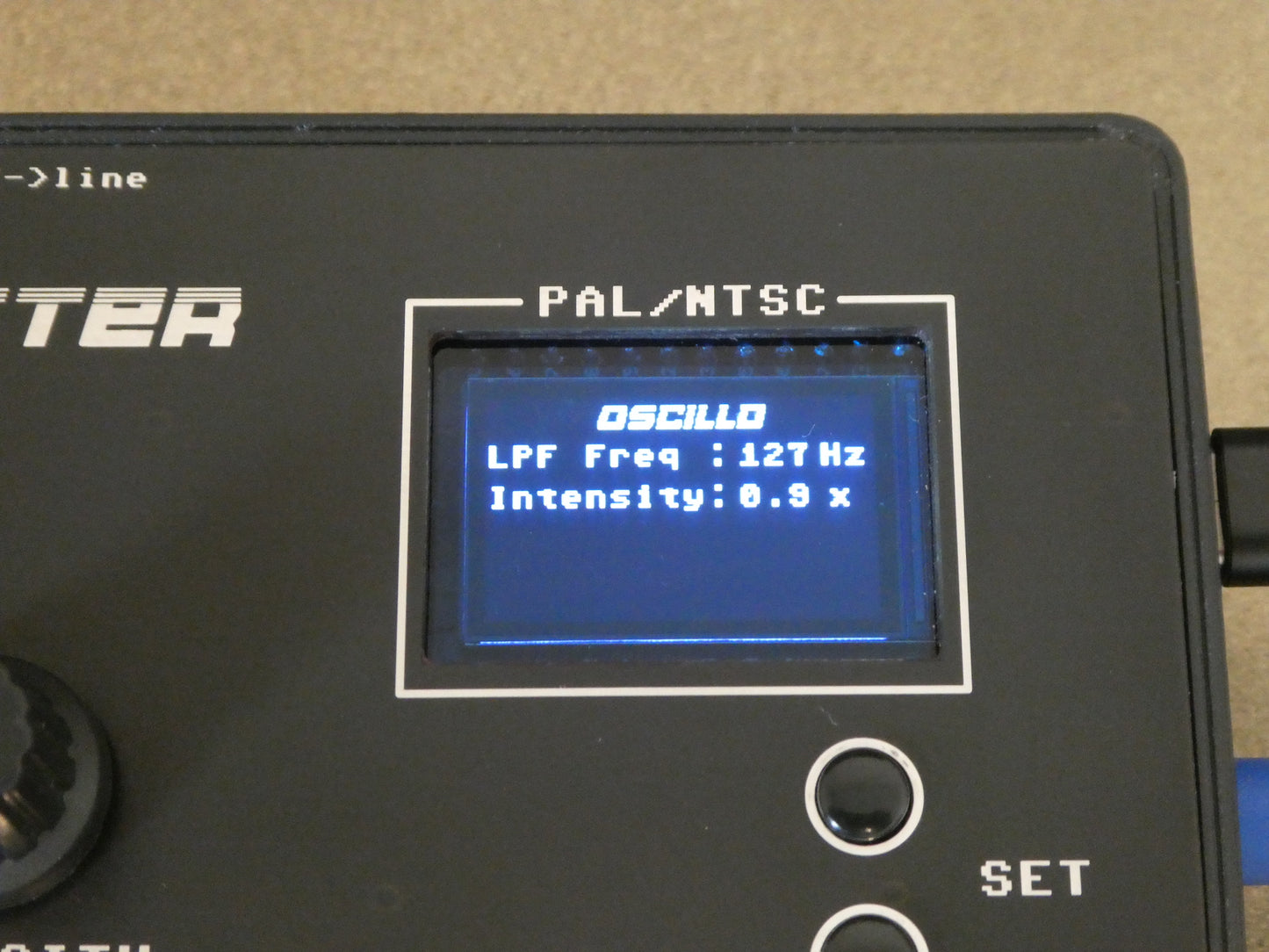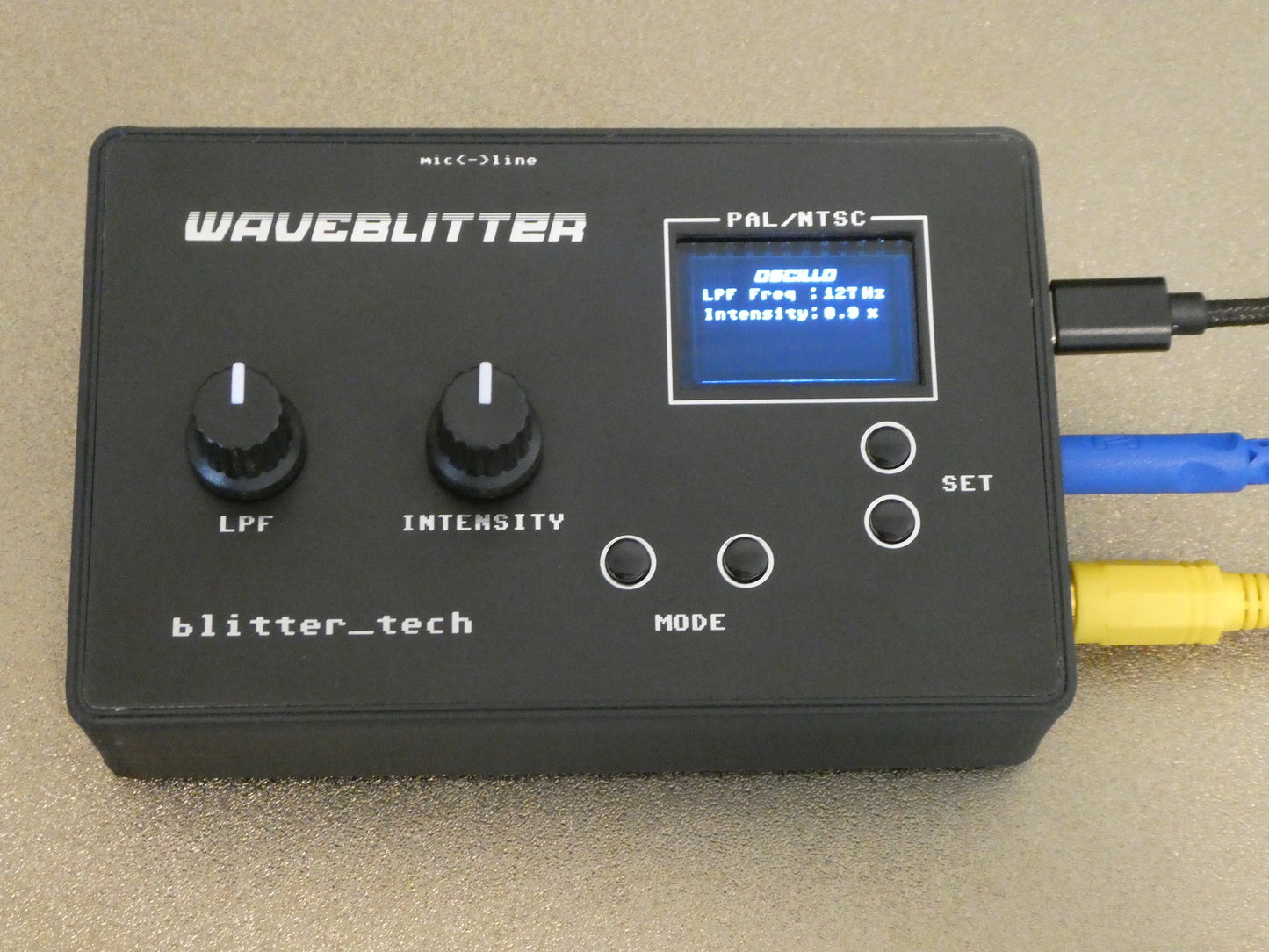 blitter_tech products are hand made in Brisbane, Australia